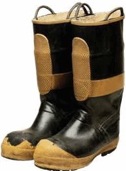 Intentional Pictures
The Center's Intentional Pictures unit leads with several lifetimes of creative experience--a team that's produced on-air properties for Nickelodeon, Oxygen, and HBO--developed new projects for Sesame Workshop, Scholastic, Disney--visualized, written and handcrafted media for TNT, A&E, Sundance, MTV and Fuse. We understand youth media as more than entertainment: It's an opportunity to help a generation with multicultural sensibilities grow, learn, laugh and join hands creatively.

Through Intentional Pictures, we design and execute transmedia and medium-specific projects that connect our human family the way our forebears did around their campfires: by sharing stories. In animation, comedy, poetry, dance, and drama, we create and distibute cultural experiences to enrich the lives of young people and their families.