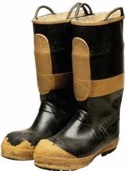 We take intentions seriously. Here are ours:

Our Vision:
By providing socially responsible media experiences, the Center for Intentional Media will help young people around the globe become the diverse, humane, principled builders of the community of tomorrow.

Our Mission:
The Center for Intentional Media believes that children, adolescents and the grownups who love them deserve audiovisual and interactive media experiences that

inspire,

inform,

delight,

provoke thought, and

help them grow into caring, creative global citizens.
We believe that young people deserve cultural experiences crafted to enrich and entertain, not solely to monetize.

We are passionate about using 21st-century technology to distribute mind-broadening, heart-opening media universally, regardless of economic, geographic or mobility constraints.

The Center's three task units leverage our expertise in developmental psychology, media management/production and education to

advance excellence in young people's media through the research, consulting and educational outreach of our

Intentional Thinking

unit;

aggregate and distribute educational, non-commercial, archival and experimental media from all over the world through our

Intentional Access

unit, and

create developmentally appropriate media for children and adolescents in our production unit,

Intentional Pictures

.