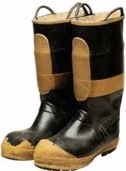 Russell Miller, Founder and Managing Director of the Center for Intentional Media, has been creating educational activities, electronic, print and live, for more than three decades. He has designed media at Disney, Scholastic, the American Museum of Natural History and, for ten years, Sesame Workshop. An honors graduate of Harvard College, Russell holds Masters degrees in education, from New York University; journalism, from the Graduate School of Journalism at Columbia University; and sideshow arts (including fire-eating, sword-swallowing, and human blockhead), from Coney Island USA's Sideshow School. He is currently affiliated with the Graduate Center, City University of New York, where he conducts research on the neuroscience of reading acquisition. Russell sits on the Graduate Center's governing board, the Graduate Council, representing the PhD. program in Educational Psychology.

As Director of Education at Nickelodeon Digital TV from 2001 through 2004, Russell pioneered the concept of network-wide learning objectives, designing unified messaging in both long-form and edu-stitials for two children's TV/online services: Noggin, with a standards-based curriculum for preschoolers, and The N, with a lifeskills curriculum for adolescents. To support Noggin's electronic programming, he created Club Noggin, a monthly hands-on program for preschoolers offered in more than 80 shopping malls nationwide. With The N's teen drama Miracle's Boys, he introduced formative research to dramatic programming for adolescents; the resulting mini-series won a Writers Guild Award for Best Episodic Childrens Script. He guided the U.S. premiere of the issues-based teen soap Degrassi: The Next Generation, serving as consultant in adolescent development to the award-winning series for its first ten seasons.

A New York Foundation for the Arts Fellow in Non-Fiction Literature, Russell has reported for The New York Times, Los Angeles Times, Rolling Stone and WNYC/New York Public Radio. A member of the Writers Guild of America, he's created documentary film for Turner Network Television and the American Film Institute, including a pioneering political documentary for teens, Delegation. together with industrials for clients from A&E Networks to the Juilliard School of Music. He has taught elementary and middle school, as well as child psychology and graduate-level communication theory, practice and ethics at the City University of New York and Harvard University.

In January 2005, Russell founded the Center for Intentional Media, dedicated to identifying, crafting and delivering educational content in both new and traditional media.