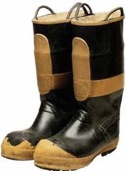 Tanya Young, a mainstay in development and acquisitions at Nickelodeon/MTV Networks from the 1990s into the first years of this century, joined the Center for Intentional Media in 2008. As Vice President/Creative Director, she oversees Intentional Pictures, the Center's media production unit, and leads our business development team.

Tanya brings management skill, production savvy and an unshakeable commitment to socially responsible media. She's also one of the nation's best children's-television writers, honored with both a Peabody and a National Literacy Award for her work on the Nickelodeon/Bill Cosby series, Little Bill.

Tanya started out in grassroots media, working at Nuyorican Poets Café, Women Make Movies, and Manhattan Neighborhood Network, where she developed a groundbreaking cable-TV voters' guide. Armed with passion and a Columbia University B.A. in political science (plus minors in film and South Asian studies), she went on to become a battle-hardened creator of lifestyle, reality and docu-soap TV.

For the United Way and the Ittleson Foundation, Tanya produced a bilingual public-service campaign to fight HIV/AIDS, featuring Latina talk-show superstar Cristina Seralegui and the legendary Celia Cruz, as well as dozens of personal-legacy videos for women terminally ill with AIDS to leave to their young children. Her HIV/AIDS work was featured at the New York Human Rights Film Festival. More recently, as a producer for Russell Simmons's Brave New Voices on HBO, she crisscrossed eight American cities to spotlight teenage poets, telling their stories in both cablecast and webisodes. But back in the Nineties, a whole other side of Tanya helped HBO develop such comedy series as Dr. Katz, The Chris Rock Show and Bill Maher's Politically Incorrect.

Managing all new development for Nick's preschool and teen networks, Noggin and The N, Tanya shepherded dozens of development projects and series: cartoons, game-shows, sketch/improv comedy and all manner of online games, as well as scripted, talk and reality programming. On the creative side, she worked hand-in-hand with showrunners to craft story, showflow and characters. On the business side, she tracked down international partners for co-production and financing, overseeing all aspects of the business relationship.

Tanya is a sought-after speaker on the intricacies of development and production, lecturing regularly in such varied venues as entertainment-law courses at New York University and the children's media-making workshops at Little Airplane Academy, home of Disney Junior's Small Potatoes.